The differences between automatic and semi-automatic hydraulic butt welding machine?
Views: 0 Author: Welping Publish Time: 2021-09-29 Origin: Welping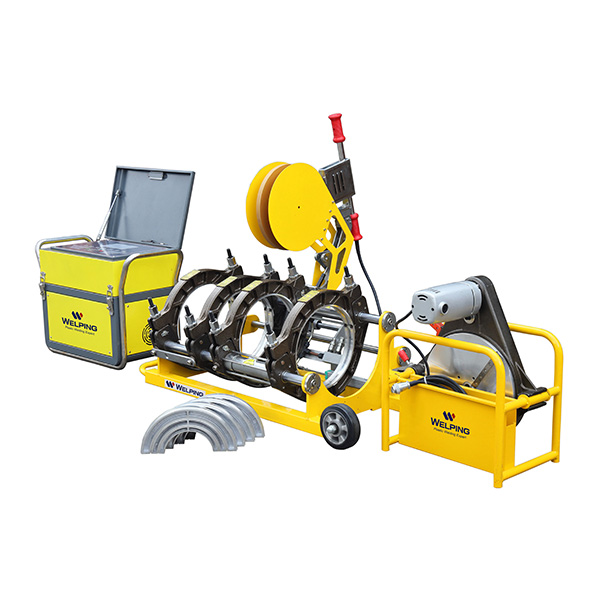 Operation:
1. Automatic machine features:
The automatic machine completes milling,heating, joining and other tasks by operation throughthe LCD screen. The operator only needs to confirm pipe sizes, material and SDR standard, other parameters are automatically set by the machine. The heating plate automatically jumps up after heating procedure, then the pipes will automatically join. Even inexperienced personnel can complete the welding operation according to the instructions on the LCD screen.
2. Simi-automatic machine features:
The operator needs to manually input the parameters of temperature, pressure, time etc according to operational manual. The heating plate needs to remove manual. Pipe jointing, pressure adjusting and holding need to set on hydraulic station manually.
3. Generally speaking, the automatic machine can achieve a smooth, accurate, no-manual interference operation experience, and the welding quality is strictly guaranteed. The semi-automatic machines require experienced operators to participate in the full operation.
Product structure:
1. The structure of the hydraulic stations is different. The automatic machine equips chip-controlled electrical and hydraulic systems while the semi-automatic equips traditional electrical and hydraulic systems.
2. The automatic machine frame adopts heavy duty structure design with a heating plate auto-jumping device.
3. The automatic machines are equipped with precision-machined clamps (reducers) as standard, while semi-automatic machines are equipped with die-casting clamps .